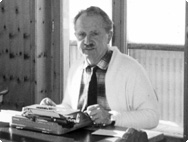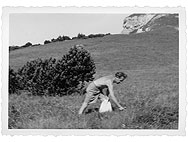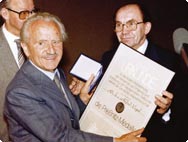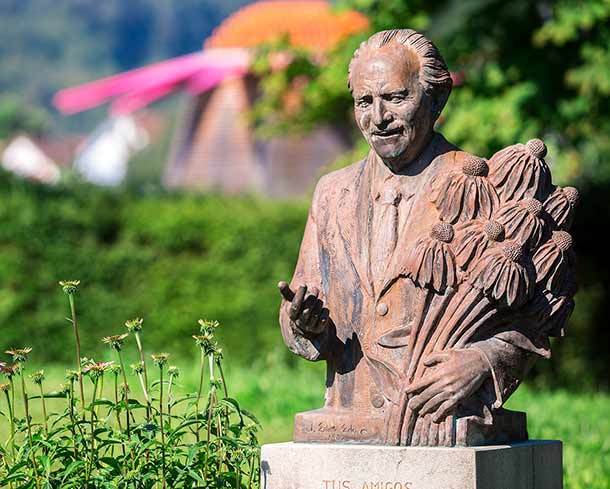 'Nature is much richer than the poison cabinet of chemotherapy and we should put our complete trust in it', was his urgent warning against the fixation of many doctors and some patients on chemical and synthetically produced medicines.

That Alfred Vogel (1902 - 1996) succeeded, through his magazine and his books, to make phytotherapy so hugely popular in Switzerland in spite of all opposition is justification alone for the title, pioneer of phytotherapy.
It is a fact that even today his observations on the effectiveness of fresh plants continue to be confirmed through modern analysis and measuring techniques.
Another pioneering activity of Alfred Vogel was his insistence on the use of the whole plant where possible. The discovery that secondary plant substances contribute to the value and action of the healing plant is now accepted by scientists. If only certain parts of the plant are used, e.g. the above ground parts or only the roots, it is important to choose a process which will extract as many of the ingredients as possible.
Freshly harvested, organically grown plants from natural, carefully selected seeds form the foundation of A.Vogel natural remedies. From the plant to the extract and tablet a philosophy is consistently implemented, at the centre of which is nature.
A.Vogel fresh plant preparations must contain the purest and broadest possible spectrum of actives from the fresh plant.
---
Read more about the stories of A.Vogel:
print